Programs & Camps for K-12
Our son was diagnosed with a learning difference last fall. He was struggling in school, not keeping up with his reading, writing and math skills. We knew that a regular tutoring service would not be the solution. As a result of FAx, our son has grown more confident and now appreciates he's capable of doing the work. He is back on track and on his way to realizing his full potential.
Melanie G., Grade 5 Parent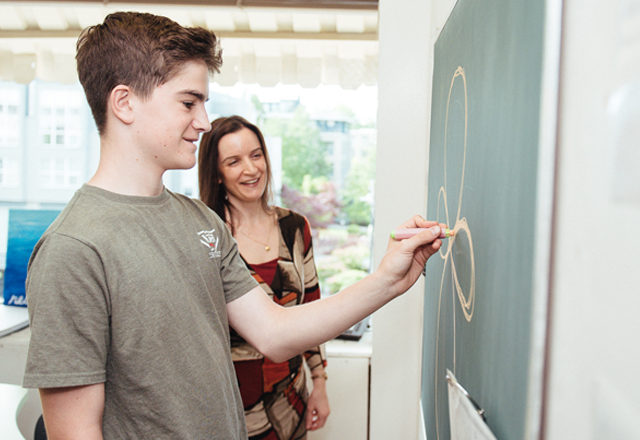 Length: 50 min sessions
Frequency: 2 sessions/week
Cost: $125/session
NILD Educational Therapy Instruction
Students who have difficulty with higher order processing skills, verbal and written expression, auditory and visual processing, and academic fluency will benefit from working 1:1 with an Educational Therapist. We conduct a diagnostic assessment of each student's achievement levels and create an individualized program to improve student thinking, learning, and cognitive efficiency.
This proven approach to instruction will benefit students who struggle to learn how to learn and foster a growth mindset and motivation for learning.

Length: 50 min sessions
Frequency: 1 or 2 sessions/week
Cost: $125/session
Academic Writing Coaching (Grades 11-12)
Our writing coaches support students to gain the skills and confidence necessary to produce quality academic writing. Sessions are designed to support each student at their level of need. Areas of focus include:
Brainstorming and idea generation
Understanding the steps in the writing process including the development and support of a thesis
Developing structure and organization of paragraphs and essays
Building powerful sentences and incorporating rich vocabulary
Revising and editing drafts for grammar and mechanics
Frequently Asked Questions
"From the first moment we started in After3 tutoring through FAx, I have seen my daughter's self-confidence and enthusiasm for learning grow. Unlike at our home school, Fraser Academy conveyed enthusiasm about who my child is and what she might become. One morning, my 5 year old couldn't remember her tutor's name and referred to her as 'the teacher that teaches me everything I need to know so that I don't get confused at school.' Clearly, this program is working."
Carolyne C., Kindergarten Parent