Executive Function Educator Training
This series of five sessions (each three hours long) fosters self-regulation, successful task completion, and independence in students.
You can register for individual sessions or the entire series of five sessions at a discount.
Educators are provided with a combination of theoretical approaches and practical strategies for supporting students with executive function (EF) challenges.
Executive Function Educator Training offers interactive practice, strategies and take-home templates that will empower you to guide your students to regulate their behaviour and emotions, reflect on their thinking processes and develop learning strategies that enable them to reach their goals to succeed at school and in life.
Note: Our workshop series also offers access to three follow-up sessions to support classroom implementation over the course of a year from your completion date.
Spring 2024 Series: Sessions will be held online via Zoom on Thursday evenings (5:00 to 8:00pm)
January 25 – Session 1: Promoting Understanding of Executive Function
February 1 – Session 2: Promoting Self-Awareness
February 8 – Session 3: Promoting Cognitive Flexibility
February 15 – Session 4: Promoting Planning and Prioritizing
February 22 – Session 5: Promoting Organization and Working Memory
Who: This course is intended for practicing educators such as teachers and tutors

Prerequisites: N/A

Session Cost: $147.50 per session

Series Cost: $625 (for all five sessions)

Apply Now

Application deadline is one week prior to start date

If you have any questions, please contact ProD@fraseracademy.ca.
Session 1
Spring 2024 Series (online): January 25, 5:00 to 8:00pm
Session 1: Promoting Understanding of Executive Function
Did you ever wonder how to help a student who rarely completes homework, does everything at the last minute and does not seem to be working at their intellectual level? Contrary to common belief, students with executive function challenges do not choose to behave this way. Rather, "Kids do well if they can" (Greene, 2009), and it is our responsibility as educators to find out what is in the way and show them how to move through it. This workshop will delve into what lays behind executive function challenges and what you can do to help students change these patterns. You will leave with a strong understanding of EF skills and how to cultivate an EF culture in your classroom.
Participants will learn to:
Explore what executive function skills are and why they matter
Understand the Fraser Academy EF model of skills development
Recognize when students are struggling with EF skills in the classroom
Apply a framework to promote an EF culture in the classroom
Experience activities that promote an understanding of EF skills in yourself and others
Session 2
Spring 2024 Series (online): February 1, 5:00 to 8:00pm
Session 2: Promoting Self-Awareness
Why is it that some of your students talk before they think, make the same mistakes over and over, or make poor social choices? Many students lack the ability to regulate these behaviours largely because of challenges with the executive function areas of self awareness and self-reflection. Self-awareness is a crucial skill for managing oneself in the world as it relates to thinking and learning. This workshop provides the theory and practical strategies for helping students achieve greater self-awareness so that they can address these EF challenges and become more effective, confident learners. Simple tools and strategies are introduced for helping individuals recognize their own strengths and stretches, and apply them to learning and life.
Participants will learn to:
Explore how self-awareness can impact the building blocks of learning
Understand the metacognitive process and how to use it effectively in the classroom
Work with practical tools and strategies to cultivate a stronger understanding of self
Apply some basic tools to promote students leading from a place of strength
Implement ready-to-use self-awareness classroom activities
Session 3
Spring 2024 Series (online): February 8, 5:00 to 8:00pm
Session 3: Promoting Cognitive Flexibility

Flexibility and adaptability are skills fundamental to navigating and flourishing in learning, life and work. Cognitive flexibility is the process of learning to navigate challenging decisions, projects, emotions and behaviours without getting stuck in order to flourish. This session provides an understanding of the science behind self-regulation, and identifies strategies and techniques to build these skills in the classroom. Participants will learn to spot signs of distress and how to manage tricky situations when their students are struggling mentally and/or emotionally. Cognitive strategies are introduced for helping children to cope in real-time.
Participants will learn to:
Explore the different facets of cognitive flexibility as it relates to self-regulation of emotions and behaviours, as well as learning and decision making
Work with practical frameworks to support students to manage work when they are feeling stuck or stressed
Apply the ABC model to reframe patterns of behaviour
Learn practical reframes, tools and strategies for judging judgments that can lead to overwhelming feelings
Session 4
Spring 2024 Series (online): February 15, 5:00 to 8:00pm
Session 4: Promoting Planning and Prioritizing
At times, our students find it tricky to keep track of due dates, forget to record their homework or struggle to hand in work on time. This is a common dilemma amongst educators. Many students lack the ability to plan, prioritize and manage their time effectively to meet their academic responsibilities. What often looks like apathy or laziness can actually be challenges in executive functions in the areas of planning, prioritizing, organizing and time management.

This session provides the theory and practical strategies needed to support students so they can complete their work on time, leading to greater self-esteem, self-efficacy and independence.
Participants will learn to:
Understand why planning and prioritizing are tricky skills for kids to master
Practice a three step approach to planning and prioritizing for task completion
Apply a colour coded system to create a visual plan for tackling assignments
Work with new frameworks for creating meaningful goals
Session 5
Spring 2024 Series (online): February 22, 5:00 to 8:00pm
Session 5: Promoting Organization and Working Memory
Working memory is an essential component of learning as it allows us to process information by holding it on our mental sketch pad to manipulate it. This allows us to complete complex projects and follow directions with relative ease. Without it, our students have trouble initiating and completing tasks. They may also forget what they were doing part way through a problem. This challenge can be further exacerbated by struggling with organization. Organization can be visible items, such as materials needed to complete a task, or invisible, such as organizing ideas and concepts to complete assignments successfully.

This session will provide an understanding of the impact working memory and organization has on students. You will be provided with practical strategies to support students developing the skills needed to get organized and work through important projects with confidence.
Participants will learn to:
Understand how struggles in working memory and organization impact learning
Apply strategies to support students in following complex instructions and managing multi-step projects
Practice a simple approach to organizing materials for learning and life
Work with practical tools to organize thoughts and concepts methodically
Thank you so much for your time, efforts, sharing of knowledge and expertise today. Your workshop was amazing, and I plan to use many of the strategies shared. I hope to start implementing it immediately.
Kelley F., St. George's School Teacher
About the Trainer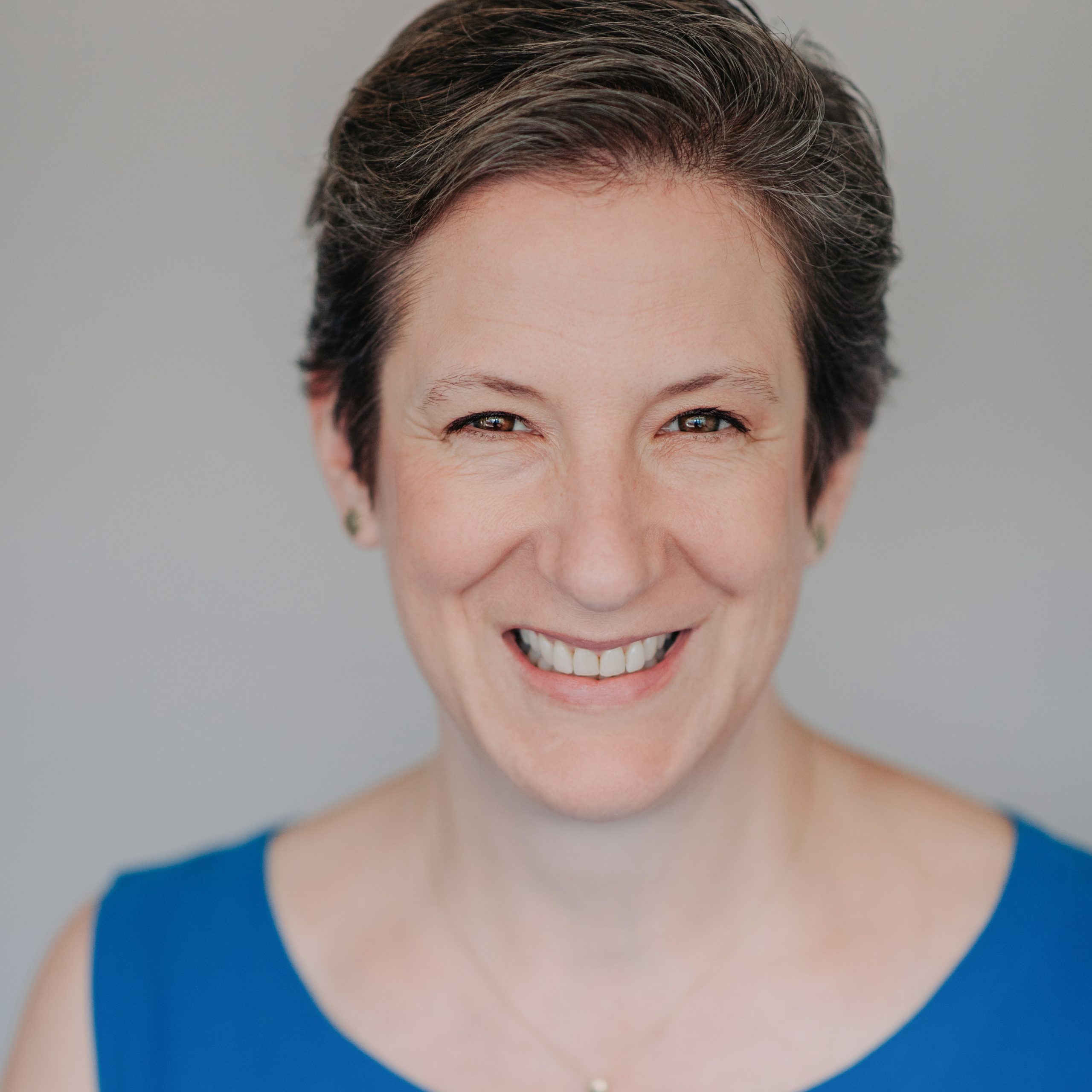 Erin Kline, M.Ed, MBA
Executive Director, FAx
Erin Kline is the Executive Director of Fraser Academy's Outreach Center. As a member of the BC Ministry of Education's Program Assessment Team, Ms. Kline contributes to the review of quality standards and practices of teacher training programs in BC. Ms. Kline holds an MBA in Executive Management, a Master of Education in Curriculum Studies, and is a certified Orton-Gillingham tutor. She is passionate about ensuring all children have an opportunity to be successful learners, and educating teachers on how to support the 1 in 5 students with language-based learning differences.