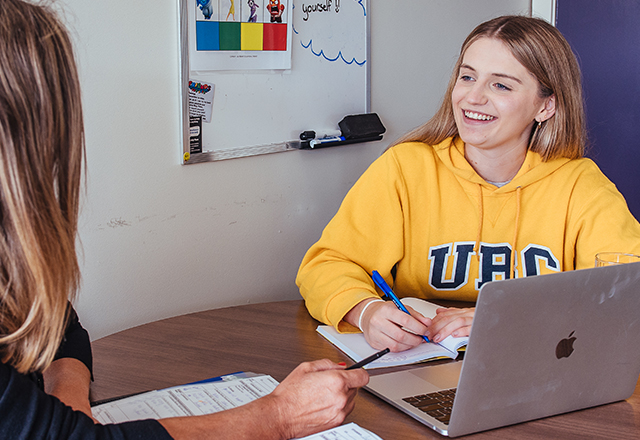 Length: 50 min/session
Frequency: minimum of 1 session/week
Cost: $125/session
Executive Function Coaching
Our executive function (EF) coaches guide students to prepare for the transition to post-secondary as well as to optimize their learning potential throughout the higher education experience.
EF coaches are experts in helping students gain an understanding of their individual learning styles enabling them to self-advocate for their learning needs. During weekly sessions, coaches work with students to develop strategies designed specifically for them.
Students develop the confidence to become independent learners who thrive in all environments: learning, work, and life.
Length: 50 min/session
Frequency: 1 or 2 session(s)/week
Cost: $125/session
Academic Writing Coaching
Our writing coaches support students to gain the skills and confidence necessary to produce quality academic writing. Sessions are designed to support each student at their level of need. Areas of focus include:
Brainstorming and idea generation
Understanding the steps in the writing process including the development and support of a thesis
Developing structure and organization of paragraphs and essays
Building powerful sentences and incorporating rich vocabulary
Revising and editing drafts for grammar and mechanics