NILD Educational Therapy Instruction

If your child is struggling with critical thinking, memory, academics, and resilience, we can help!
We understand how to teach kids with unique learning challenges, so they can learn to thrive in the classroom! Our expert educators specialize in multimodal instruction using the National Institute for Learning Development (NILD) Educational Therapy approach. Through the use of effective questioning and specialized techniques, we develop the thinking skills of students to help them achieve and retain a higher level of learning in their academics while fostering a growth mindset.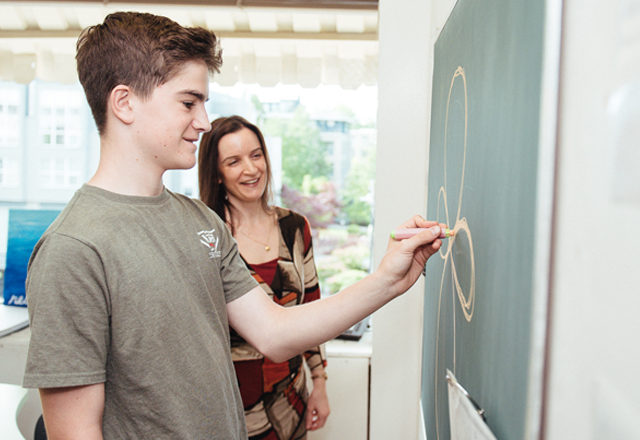 Length: 50 min sessions
Frequency: 2 sessions/week
Format: in-person
Cost: $130/session
NILD Educational Therapy Instruction
One-to-one educational therapy includes:
diagnostic assessment of skills
review of educational history, including the psycho-educational assessment (if applicable)
an individualized program that targets cognition, perception, academics, and emotions
development and application of memory and comprehension strategies
regular progress reports
NILD Educational Therapy helps children develop clear, efficient thinking. Using inductive reasoning and socratic questioning, students discover answers for themselves and enhance critical thinking skills. Strategies are provided to approach specific learning weaknesses in the areas of reading, writing, math, and higher level thinking skills. NILD Educational Therapy fosters a growth mindset and motivation for learning. Students develop learning skills and build academic fluency, becoming confident, competent learners.
This program is ideal for children who have difficulty with higher order processing skills, verbal and written expression, as well as auditory and visual processing.
If your child's learning needs are not being met, we can help. If you have any questions about whether Educational Therapy is right for your child, please feel free to contact us at FAx@fraseracademy.ca or by calling 604 736 5575 ext 6003. You do not need to have a psycho-educational assessment or DSM-V diagnosis to receive support.
Frequently Asked Questions
Note: NILD Educational Therapy Instruction may be tax deductible for those with a psycho-educational assessment. We recommend that you talk to your accountant or tax advisor for more information.
It gave him the confidence that he knows what to do and that he can pull the tool out of the toolbox when he needs it. It puts things into practice, which is the hardest part of learning all of these tools…FAx is upping his potential, and upping his confidence. It's a total mind shift.
Jennifer C., Grade 5 Parent