At Fraser Academy's Outreach Centre, FAx, we help learners realize their potential.
We understand that there is a broad range of neurodiversity within dyslexia. Some students need support with math, academic writing, visual and/or auditory processing. We can help! Our students learn differently, and we support them in developing the skills they need to become confident, independent learners.
We offer the following Learner Programs:
Length: 50 min/session
Frequency: minimum of 2 sessions/week
Cost: $105/session
1:1 Orton-Gillingham (OG) Instruction
Our expert educators specialize in multisensory language instruction using the Orton-Gillingham (OG) approach. We meet children at their level of performance so that they are empowered to be successful right from the start.
Approximately 20% of the population struggles to learn to read and write. Direct and explicit instruction through the Orton-Gillingham approach is the most proven method to help these students learn. Our one-to-one OG sessions are personalized for your child's needs.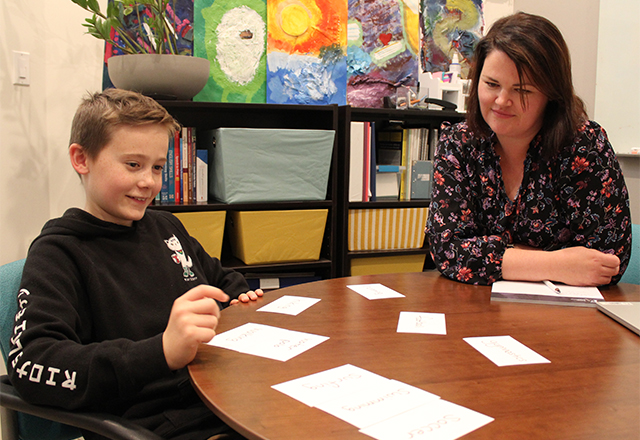 Length: 50 min sessions
Frequency: minimum of 1 session/week
Cost: $130/session
Executive Function Coaching
Executive Function (EF) Coaching will help you develop self-regulation and skills in organizing, planning, and prioritizing to flourish at school, work, and in daily life.
Our EF Coaches support you, or your child, to gain awareness of personal strengths and challenges with executive function and develop skills and strategies that are customized to your specific needs.
Length: 50 min sessions
Frequency: minimum of 2 sessions/week
Cost: $125/session
1:1 Math Essentials
Math Essentials supports students in building the core skills necessary to close the gap between their intellectual ability and their current performance in math. We provide a multisensory approach to mathematics combined with clear systematic and thoughtful instruction that ensures the development of a strong foundation in math. Instructors foster a growth mindset in all learners by ensuring we meet students at their current level of understanding and build up. As students make progress, they feel successful and gain confidence.
This program is ideal for children who have difficulty with learning, understanding, and applying math concepts, despite regular classroom instruction.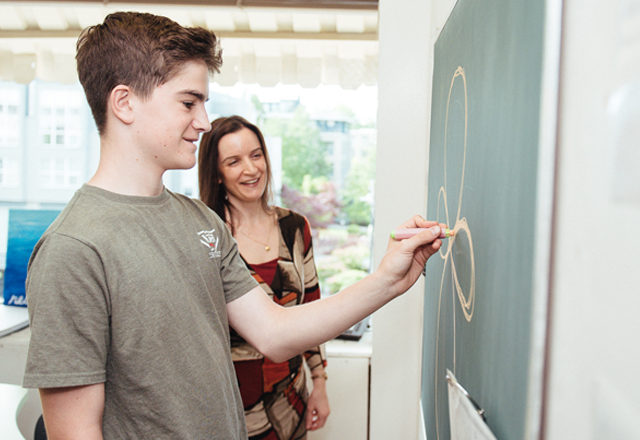 Length: 50 min sessions
Frequency: minimum of 2 sessions/week
Cost: $130/session
NILD Educational Therapy Instruction
NILD Educational Therapy helps children develop clear, efficient thinking. Using inductive reasoning and socratic questioning, students discover answers for themselves and enhance critical thinking skills. Strategies are provided to approach specific learning weaknesses in the areas of reading, writing, math, and higher level thinking skills. NILD Educational Therapy fosters a growth mindset and motivation for learning. Students develop learning skills and build academic fluency, becoming confident, competent learners.
This program is ideal for children who have difficulty with higher order processing skills, verbal and written expression, as well as auditory and visual processing.
Do you have any questions?
If you have any questions about our FAx Learner Programs, please feel welcome to get in touch with us by filling out the form below.
"*" indicates required fields
From the first moment we started in After3 tutoring through FAx, I have seen my daughter's self-confidence and enthusiasm for learning grow. Unlike at our home school, Fraser Academy conveyed enthusiasm about who my child is and what she might become. One morning, my 5 year old couldn't remember her tutor's name and referred to her as 'the teacher that teaches me everything I need to know so that I don't get confused at school.' Clearly, this program is working.
Carolyne C., Kindergarten Parent
Frequently Asked Questions
Note: 1:1 Learner Services may be tax deductible for those with a psycho-educational assessment. We recommend that you talk to your accountant or tax advisor for more information.
The way our daughter talks to us about her work shows that she is excited to be developing clear strategies for written assignments. I can actually hear the relief in her voice!
Parent at FAx Outreach Centre