FAx extends access to Fraser Academy's educational expertise by offering additional services for the 1 in 5 people who have language-based learning differences.
FAx Offers: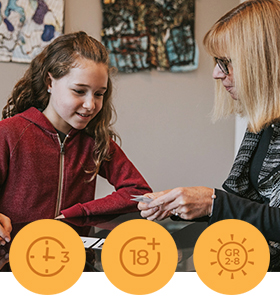 (K-12 & post-secondary)
We provide remedial instruction in reading, writing, math, and executive function for children who attend other schools. Programs are research-based, personalized, and provided in one-to-one (and sometimes small group) environments.
We offer courses and training for educators to adapt curriculum into a brain-based, multisensory approach, to reach all learners.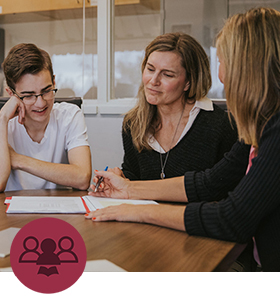 We support families and schools in understanding a child's learning profile.
We interpret psychoeducational reports, academic testing, and school reporting to identify strategies that can be applied to optimize learning.
All of our programs work to bring hope and confidence back to students, families and their educators. These services help bridge the gap often found in mainstream education. They lead to a future of possibility and promise.
To learn more about our programs, visit fraseracademyx.ca.