Warning: Undefined array key 5 in /home/customer/www/fraseracademy.ca/public_html/wp-content/themes/fraseracademy/templates/section-journal-single-subnav.php on line 11

Announcement: Colleen Chow Appointed to OGA Board of Trustees (Canada's Only Member)
We are pleased to announce that Colleen Chow, Fraser Academy's Executive Director, Training & Learning, was recently appointed to the Orton-Gillingham Academy (OGA) Board of Trustees (New York, U.S.A.), and has accepted the role of Co-Chair of the OGA Accreditation Committee. Colleen is the only Canadian on the Board of Trustees.
Colleen Chow is a gifted Orton-Gillingham Academy Fellow who is driven by her passion to ensure that every child can read.
Janet George, OGA President of the Board of Trustees, ATFC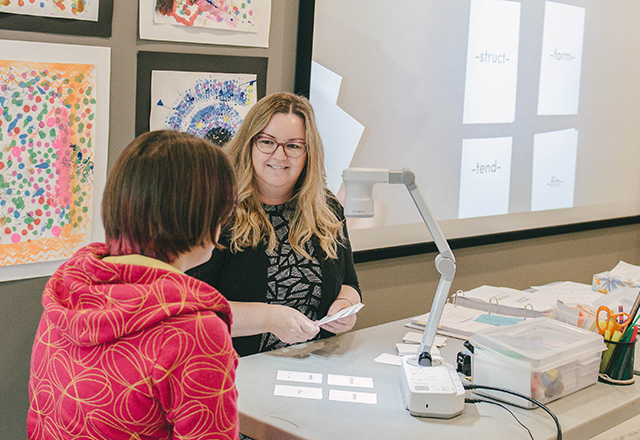 This appointment recognizes Colleen as a leading expert in the field, and also speaks to the calibre of our entire Day School Learning Specialist team and Outreach tutors.
The OGA is the gold standard of Orton-Gillingham (OG) instruction. This approach is a hallmark of Fraser Academy's remediation program and is a key driver in the growth of our students as they learn to live with their dyslexia.
Last year we became the only K-12 OGA accredited instructional program in Canada. We proudly have the highest concentration of OG-certified (level) specialists; the depth of expertise in our faculty is not seen in any other organization across the country.
Please join us in congratulating Colleen on becoming a member of the OGA Board of Trustees.