Located in Vancouver, BC's Kitsilano neighbourhood, Fraser Academy is a leader in the field of education for students in grades 1-12 with language-based learning and processing disabilities, including dyslexia.
With a maximum of 10 students per class, the school follows the BC Ministry of Education curriculum. An impressive 90% of Fraser Academy grads go onto post-secondary education.
Fraser Academy is an accredited member of the Canadian Accredited Independent Schools (CAIS), the Independent Schools Association of British Columbia (ISABC), the International Dyslexia Association (IDA) and the Federation of Independent Schools Association (FISA).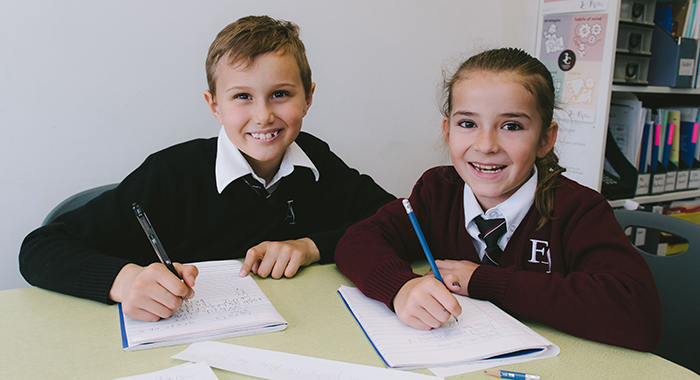 Fraser Academy is seeking a permanent full-time Learning Specialist to join our team of educators starting as soon as possible.
Fraser Academy is a fully-accredited day school, which focuses on educating students in Grades 2-12 with language-based learning disabilities. These students are taught in small class sizes with up to ten students. Each student receives one-to-one language training daily and works with a variety of subject specialist teachers.
Job Summary:
As a member of the Learning Services team and an Orton Gillingham trained educator, you will be involved in creating individualized student learning plans and designing and implementing lessons to build literacy, executive functioning and cognitive processing for students with learning differences such as dyslexia. This role requires someone who can demonstrate excellence in instructional practices and who has a passion for remedial education.
Position Type: Permanent, Full-time
Reports to: Director of Learning Services
Responsibilities:
● Work 1:1 with students
● Design and implement lessons following tenets of Orton Gillingham and mediated learning
● Create individual student learning plans based on student IEP/profile
● Facilitate individualized instruction of Executive Function curriculum
● Complete regular reports, year plans, and contribute to IEP's
● Supervise groups of children during recess, lunch, and/or after school
● Participate in professional development opportunities
● Integrate fully in school life
Competencies:
● Provide a structured, flexible, enthusiastic learning experience for students
● Thrive in a collaborative, supportive team environment
● Strong organizational and time management skills
● An active commitment to ongoing professional growth
● Exemplary communication (oral and written) and interpersonal skills (students, colleagues, and parents)
Requirements:
● Orton Gillingham Certification
● 4 Year Bachelor's Degree
● 2 year's experience working with students with learning differences
● English degree an asset
To apply, please send your resume and cover letter to Colleen Chow, Director of Learning Services: cchow@fraseracademy.ca. Only shortlisted candidates will be contacted. Thank you for your interest. We look forward to hearing from you.
About Our School
Fraser Academy is an independent school in Kitsilano, Vancouver, BC serving students in grades 1-12 with dyslexia and language-based learning differences through day and outreach programs. We serve a gap in the system where approximately 20% of the student population is under-served by mainstream education. The ripple impact of our programming also adds great social value. While our student population has skills and strengths which are in demand in the 21st century, it can also be vulnerable to mental health, substance abuse, higher drop-out rates, and other risks when not supported.
We are proud to be at the forefront of educational practices, providing a learner-centric environment with the most effective research-based methods to optimize personalized learning, cognitive, social and emotional development, and post-secondary opportunities setting our students up for a successful life. For more information please visit us at www.fraseracademy.ca.
The Opportunity
A rare opportunity for the right candidate! We are looking for an Advancement Services and Database Manager (ASDM) who wants to add value, and help play their part in a small team operating at a high-performance level looking to move to the next level, who has fun and always strives for continuous improvement (a school philosophy).
The school has recently launched a bold strategic plan, and is looking towards a campaign which will provide access for more families and the optimal learning environment for our students. Realizing these aspirations will provide an exciting opportunity for an ASDM to support and drive the team forward at a crucial stage of its evolution by building out the operational structure that will ensure results and efficiency. The ideal candidate will have 5+ years of experience in an advancement role and proven skills in both database administration and management as well as advancement services. Perfect for a keen, go-getter who can quickly hit the ground running and wants to be part of planning and executing success that will have immeasurable impact for our students.
Position Type: Permanent, Full-Time
Reports to: Director of Advancement
Position Summary and Mandate:
Position is part of the Advancement team: it requires high proficiency in CRM (preferably Blackbaud's Raiser's Edge (including NXT)) (RE) and will be responsible for the management and administration of the Advancement database, and gift processing including receipting. Role is also responsible for certain key Advancement Services including prospect research & strategy, office administration, stewardship.
Responsibilities:
Database Management; Financial & Donor Relations Administration:
● Processes and tracks donations and other fundraising activities to ensure accurate tracking and reporting (preparing & presenting user-friendly reports).
● Understands stewardship best practices; able to create prompt, engaging donor acknowledgment communications and processes. Will manage donor listings and deliver on certain stewardship program activities (with the latter in partnership with the Director of Advancement and other fundraisers).
● Performs monthly fundraising reconciliations, and pledge management.
● Controls and manages the prompt issuance of donation receipts for tax purposes, ensuring proper documentation, in accordance with the rules, regulations & guidelines of Canadian Revenue Agency (CRA).
● Keeps database operational and up-to-date at all times, including for constituent information, gift intentions, gift entries as well as ensuring integrity and security of information stored.
● Works with i) Director of Advancement to ensure campaigns, appeals and other strategic initiatives are smoothly integrated with database ii) other team members, including fundraisers, on their needs as they relate to database reports and information, to perform their roles effectively and position them for success.
● Has responsibility for all constituent entry, incl. standards and integrity; provides training for Raiser's Edge users within Advancement office and school.
● Liaises with Finance for reconciliations, to produce projections, revenue actuals, reports and other documentation, including for audits, as needed.
Other Related Reports & Information Management:
● Prepares and provides/creates queries, lists, reports, dashboards, imports & exports, mailings (including producing target recipient lists for communications, appeals and campaigns, direct mail ("DM") merges (able to work with mailing houses to help execute on DM campaigns) & distributions, invitations, statistical analysis.
● Prepares and oversees any grant matching gift documentation and prepares, tracks, & files, gift agreements (and other relevant gift documentation).
● Can operate online fundraising software to create donation forms, send and track effective email communications, and support fundraising web-pages.
● Helps support alumni information management.
● Budget savvy: can prepare budgets for grants or to support other needs.
● Prepares and presents fiscal and other development reports to Director of Advancement (including for preparation of Board reports).
Research & Pipeline Management:
● Uses online research tools; brings forward and utilizes alternative research tools.
● Provides data mining and research/briefs on prospects/donors; able to present research/briefs in end-user friendly fashion incl. for team, leaders, volunteers.
● Responsible for pipeline-donor relationship management system and processes incl. presenting pipeline reports to Director of Advancement, and other staff to help inform fundraising, stewardship and other applicable practices.
● Ensures other staff supply and update prospect/donor information in RE records.
● Carries out research and analysis on giving histories and patterns to determine philanthropic profiles including financial ability and capacity to make a gift.
● Works with the Director of Advancement, and other Advancement staff (example: fundraisers) to help support identifying effective prospect strategies.
CRA, Other Administration & Information Management:
● Maintains up to date knowledge of relevant CRA rules and regulations (will be the CRA "go to" in the team).
● Certain office manager related, and information management duties, including establishing and maintaining good, secure, safe and organized filing systems (including e-drives) and storage of key information, ensuring appl. processes.
● Recommends, establishes and implements relevant Advancement procedures, systems, standards, and processes including solutions for accuracy, integrity, security (privacy) and efficiency of these.
● Supports preparation of, and maintenance, of requisite policies and procedures.
● Provides other administration services normal to an Advancement office and carries out additional duties as required.
Other
● Assists at/for events (may be asked to manage some events) as needed.
● Works effectively with colleagues within Advancement and across Fraser Academy, including leadership, ensuring respectful use of time and preparing staff for meetings/events when they are asked to support or work with this role.
● Continually maintains sound knowledge on Fraser Academy, including direction, programming, and priorities to be effective in this position.
● Can work with volunteers (if needed) managing those relationships effectively to support the goals of this role, including Board Directors and Parent Group.
● Maintains a high level of sector and best practice knowledge relevant to role, and shares this with the team, to model a culture of continuous improvement.
● Provides other administration services normal to an Advancement office and carries out additional duties as required.
Core Competencies and Skills:
● Committed to high standards; exceptional attention to detail and accuracy.
● Initiative & high degree of accountability. Takes ownership; has growth mindset.
● Team player: positive, fun, "can do" attitude; can build authentic relationships.
● Self-awareness (incl. naturally reflects on performance/feedback), self-management, empathy, social expertise.
● Sound knowledge of CRA rules and regulations.
● Exceptional client service skills (team and donor centred) and excellent written and oral communications skills.
● Financial acumen; understands budgets and how to analyze financial data.
● Able to perform tasks efficiently with minimal supervision; reliable and committed to meeting deadlines.
● Solution driven and creative problem solver.
● Excellent time management, planning, organizational and execution skills; capable of working in fast paced, high functioning, performance & goal driven, environment, often managing competing priorities and high-volume workloads.
● Flexible and adaptable to a changing environment.
Requirements:
● Loves data! Takes exceptional pride in data accuracy and integrity.
● Mastery of Raiser's Edge (or other Advancement CRM database) as well as Microsoft Office programs (Word, Excel, Outlook, Powerpoint) / Google Suite.
● 5+ years previous experience in development/advancement in equivalent role.
● Experience in research and related tools, including creating customized profiles, reports and Crystal reports.
● Bachelor's degree, preferably in computer science, or equivalent work experience required.
● Experience in major gift fundraising campaigns preferred.
COVID-19 Safety Protocols: as part of the BC school restart plan for Sept. 2020, the BC Ministry of Education reviewed Fraser Academy's Covid-19 School Re-Occupancy Health and Safety Protocols and confirmed their alignment with the requirements set out in their COVID-19 Operational Guidelines and the Provincial COVID-19 Health and Safety Guidelines for K-12 Settings. Fraser Academy's protocols are available at: https://fraseracademy.ca/parent-info/covid-19-resources
To Apply:
To apply please send your resume and cover letter to Mr. Neil Johnston, Director of Advancement, c/o: Kane White Consulting via email: info@kanewhite.com.
Only shortlisted candidates will be contacted. Thank you for your interest, we look forward to hearing from you!
Application Deadline: November 6, 2020; note: strong candidates may be interviewed before the deadline as soon as applications are received.